English Rows Dentist

 Believe That Great Smiles Are Worth It
We at English Rows Dental Group are dedicated to the working with each of our patients to provide a personalized and cooperative plan for dental care.  We work closely with each of our patients to ensure we understand your needs and concerns as well as making sure you understand our concerns and have a detailed understanding of the care we provide.  We are constantly updating our knowledge and technology to ensure that the experience at our office is the most thorough, informative, and comfortable experience around.  We treat everyone with the compassion and respect they deserve to ensure the best possible dental experience.
Our vision at English Rows Dental Group is to become a lifelong partner with you and your family in the pursuit of dental health and esthetics.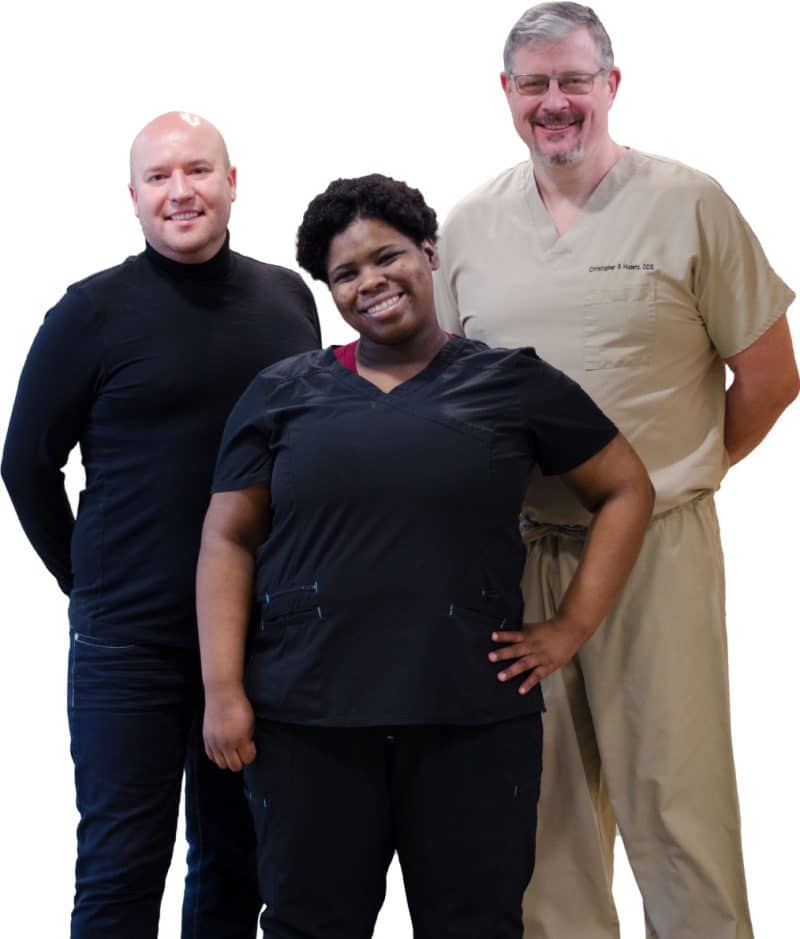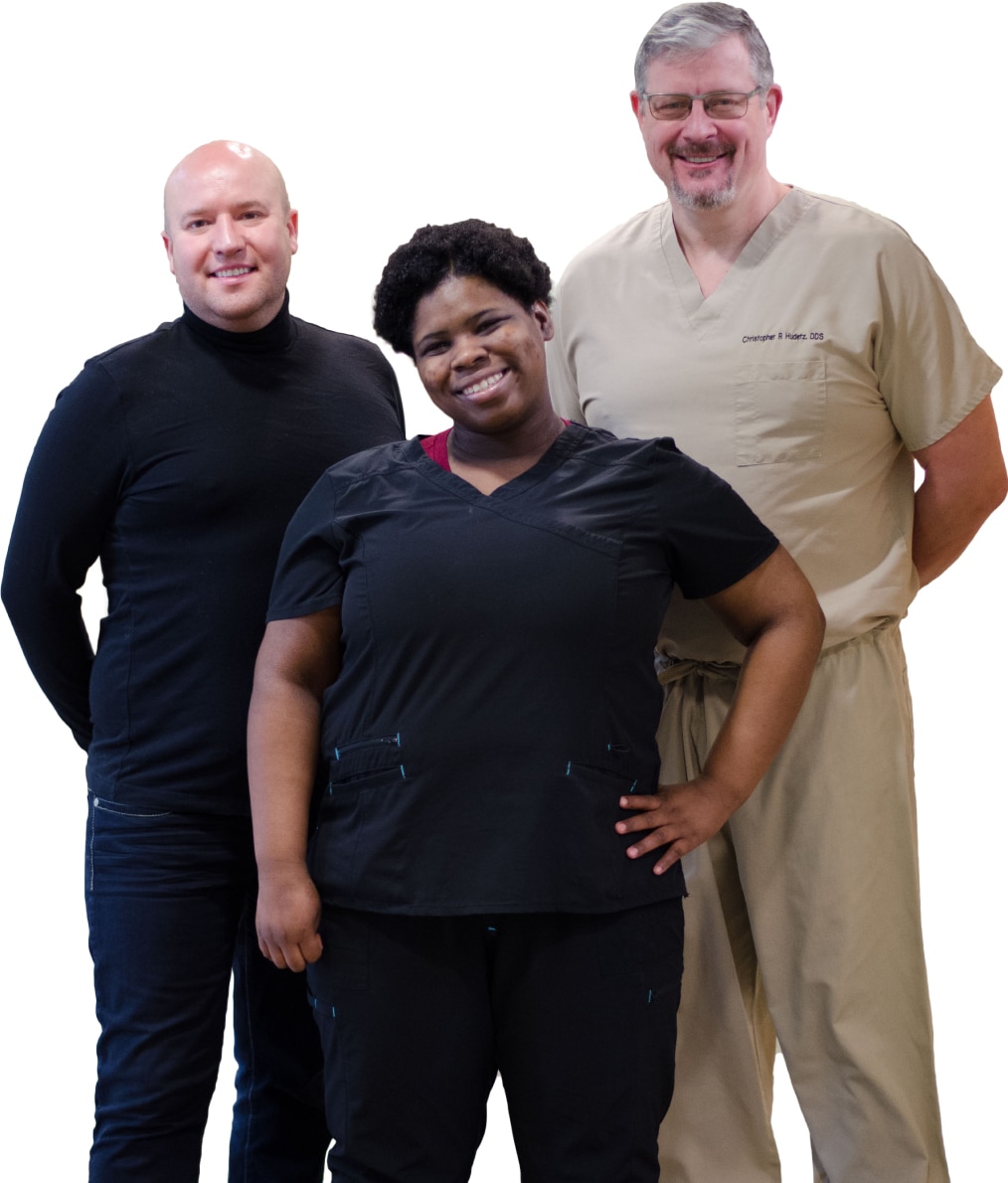 The Hudetz/Kelleher Family History of Dentistry
Dr. Andrew Joseph Kelleher, was born in Chicago in 1919.  He attended St. Mel High School, St. Mary's College in Winona, MN, and graduated from the Chicago College of Dental Surgery/Loyola University on Harrison St. in 194_.  He joined the Navy, got married, and was quickly aboard a mine sweep in the Pacific as a lieutenant commander serving as a dentist for the crew.  He saw the aftermath of the nuclear destruction in Japan.
Coming from an Irish immigrant family of policemen in Chicago, it was his family dentist, Dr. Leo Cahill, who helped guide him into the dental profession.  Dr. Kelleher always said he really admired the man.
He  worked  late hours to accommodate his working class patients on Chicago's Westside and later the Near Northside.  He was  respected and loved by everyone who knew him.
His son, Richard who was a student at St. Mary's College in Winona was just accepted into dental school in 1965. He died shortly afterwards in a fatal automobile accident. The family was devastated.
After many years and not many encouraging words from her father,  his daughter Patricia joined the ranks and attended Loyola Dental School graduating in 1981. The two amigos were often found in a corner at family parties discussing dental cases with great interest.
Andrew retired in 2000 after practicing dentistry for over 50 years at age 80.  In that same year,  his grandson, Dr. Christopher Richard Hudetz, told him first of his desire to join the dental profession after obtaining an engineering degree at the University of Michigan.  Dr. Chris's graduation in 2005 was the last outing for his grandfather, who was delighted and proud of his grandson.  Dr. Kelleher died that June of 2005.
Dr. Patricia Hudetz retired in 2017 following 12 years of practicing with her son.
So the legacy continues.  English Rows Dental Group is serving the people of Southwest Naperville today with Dr. Christopher Hudetz at the helm.
English Rows Dental Group has it's roots in the year 1944 when Dr. Andrew J Kelleher graduated from Loyola Dental School after which he served as an officer in the Navy and after the war went on to practice dentistry for many years on the west side of Chicago. Years later Dr. Kelleher's oldest daughter Patricia graduated from Loyola Dental School as well and became a second generation dentist carrying on the family business. She started practicing dentistry in downtown Plainfield, IL and eventually opened Saddlewood Family Dentistry in South Naperville.
Her practice was built around her belief that everyone deserved the best smile possible and began to grow rapidly after word got out how wonderfully she treated her patients. And lastly in 2005 Dr. Pat's son, Dr. Christopher Hudetz, graduated from UIC College of Dentistry and joined Dr. Pat at Saddlewood Family Dentistry as a third generation dentist. He learned so much from her by working side by side with his mother for over 10 years and to this day tries to treat his patients with the same care and respect they deserve.
In 2006 Dr. Pat and Dr. Chris relocated just south of Saddlewood to English Rows Towne Center and re-launched as English Rows Dental Group, designing an office that was spacious, comfortable, and using the latest technology to allow them to deliver an even better experience to their patients.
Upon Dr. Pat's retirement in 2015, Dr. Chris has continued practicing at English Rows Dental Group and is always looking to incorporate the latest techniques and technology to continue with the mission that everyone deserves the best smile possible while striving to make the experience as clear and comfortable as possible.
I can smile with complete confidence! I can't now imagine ever being concerned about appearing in photos. It's just been a new lease of life. Thank you.
Meet The Dentists
The dentist and staff of English Rows Dental Group welcome you to our practice