DEXIS CariVu™ is a compact, portable caries detection device that uses patented trans-illumination technology to support the identification of occlusion, inter-proximal and recurrent carious lesions and cracks.
By hugging the tooth and bathing it in safe, near-infrared light, CariVu's trans-illumination technology makes the enamel appear transparent while porous lesions trap and absorb the light. This unique caries detector allows Dr. Hudetz to see through the tooth exposing its structure and the actual structure of any carious lesions with very high accuracy.
When used together, a radiograph, a transilluminator image and an intra-oral photo provide a comprehensive picture of the health of a patient's tooth.
If you are hesitant to have X-Rays taken, CariVu is an alternative diagnostic method with which they can be comfortable.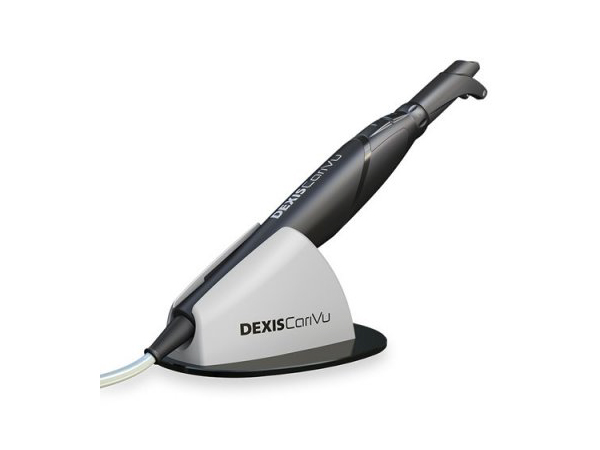 I can smile with complete confidence! I can't now imagine ever being concerned about appearing in photos. It's just been a new lease of life. Thank you.