English Rows Dental Group design custom replacement teeth to address the individual needs of each patient. We provide personalized service to create dentures and partials that renew the look and feel of smiles.
Dentures are very durable appliances and will last many years, but may have to be remade, repaired, or readjusted due to normal wear.
Dentures are a removable dental appliance replacement to complete upper and/or lower rows of teeth and surrounding tissue. They are made to closely resemble your natural teeth and may even enhance your smile.
There are two types of dentures – complete and partial dentures.
Complete dentures are used when all of the teeth are missing.
Partial dentures are used when some natural teeth remain.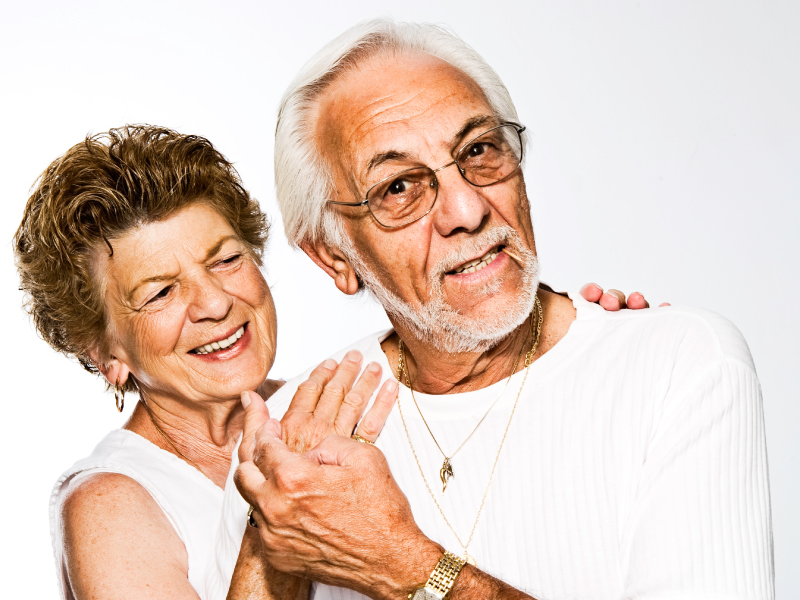 A Partial denture not only fills in the spaces created by missing teeth, it prevents other teeth from shifting. A Complete denture may be either "conventional" or "immediate."  A conventional type is made after the teeth have been removed and the gum tissue has healed, usually taking 4 to 6 weeks.  During this time the patient will go without teeth.  Immediate dentures are made in advance and immediately placed after the teeth are removed, thus preventing the patient from having to be without teeth during the healing process.  Once the tissues shrink and heal, adjustments will have to be made.
Reasons for dentures:
Complete Denture – Loss of all teeth in an arch.

Partial Denture – Loss of several teeth in an arch.

Enhancing smile and facial tissues.

Improving chewing, speech, and digestion.
Implant-Supported Dentures
If you have trouble achieving a secure fit with a lower denture, English Rows Dental Group may recommend dental implants to support your prosthetic. We'll apply special attachments to your denture that snap on to implant posts placed in your jawbone. Anchoring dentures in this manner provides outstanding stability and strength.
I can smile with complete confidence! I can't now imagine ever being concerned about appearing in photos. It's just been a new lease of life. Thank you.