At English Row Dental we proudly offer comprehensive dental care for your family of all ages, starting with children's dental care. We strive to inspire our youth to build positive dental hygiene habits early through education and routine cleanings and examinations.
Initial Children's Dental Exams
Routine Dental exams allow dentists an opportunity to examine the growth and development of children's teeth. As children grow their needs grow as well. An important children's dental examination is given to:
Orthodontic consideration

Gum disease

Tooth Decay

Tooth restorations

Any important issues from the patient/parent
Children's Dental Cleanings
Routine children's dental cleanings help remove developed plaque and calculus from the teeth's' surface. Fluoride is often applied/suggested to help build strong enamel in young teeth to build a strong tooth structure. Pediatric dental cleaning helps build confidence and trust for young patients with their dentist.
We want your child to have the best treatment available, and we know you have a lot of questions concerning the best way to care for your child's teeth.
Here are some frequently asked questions: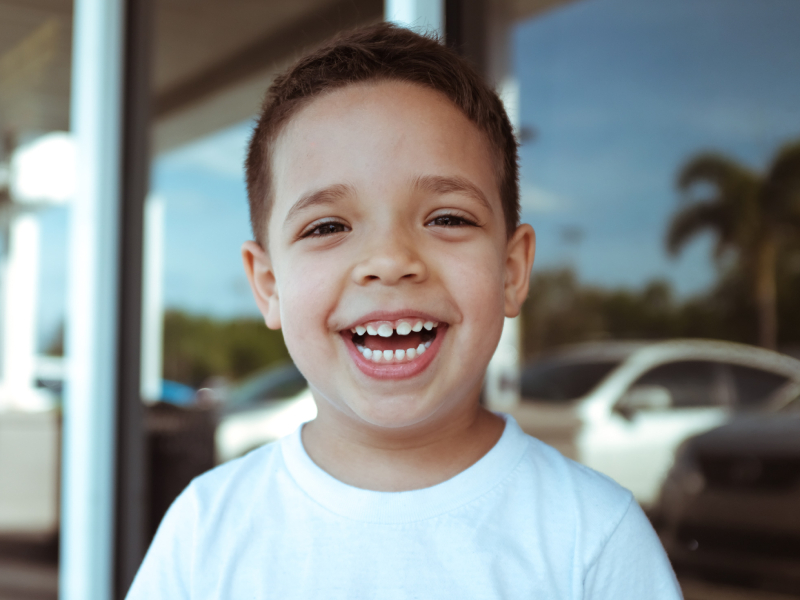 I can smile with complete confidence! I can't now imagine ever being concerned about appearing in photos. It's just been a new lease of life. Thank you.