Pregnancy and dental work questions are common for expecting mothers. Preventive dental cleanings and annual exams during pregnancy are not only safe but highly recommended. The rise in hormone levels during pregnancy causes the gums to swell, bleed, and trap food causing increased irritation to your gums. These irritations may lead to a condition called pregnancy gingivitis. Pregnant mothers should pay particular attention to any changes in their gums during pregnancy. If tenderness, bleeding, or gum swelling occurs at any time during your pregnancy, talk with your dentist or periodontist as soon as possible.
Tell one of our dentists if you are pregnant. These are critical times in the baby's growth and development. It is wise to avoid exposing the mother to procedures that may influence the baby's growth and development. Preventive dental work while pregnant is essential to avoid oral infections such as gum disease, which has been linked to preterm birth.
The safest course of action is to postpone all unnecessary dental work until after the birth.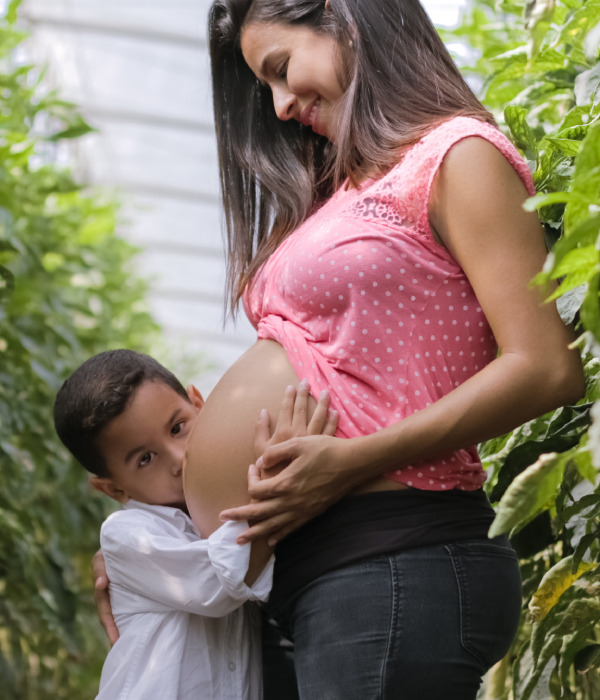 What about other regular dental work during pregnancy?
Dental work while pregnant, such as cavity fillings and crowns, should be treated to reduce the chance of infection. If dental work is done during pregnancy, the second trimester is ideal. Once you reach the third trimester, it may be very difficult to lie on your back for an extended period of time.
However, sometimes emergency dental work, such as a root canal or tooth extraction, is necessary. Elective treatments, such as teeth whitening and other cosmetic procedures, should be postponed until after the birth. It is best to avoid this dental work while pregnant and avoid exposing the developing baby to any risks, even if they are minimal.
Eating Right for Your Teeth and Baby
Avoid sugary snacks. Sweet cravings are common during pregnancy. However, keep in mind that the more frequently you snack, the greater the chance of developing tooth decay. Additionally, some studies have shown that the bacteria responsible for tooth decay are passed from the mother to the child. So be careful of what you eat.
Eat a healthy, balanced diet. Your baby's first teeth begin to develop about three months into your pregnancy. Healthy diets containing dairy products, cheese and yogurt are a good source of these essential minerals and are good for your baby's developing teeth, gums, and bones.
I can smile with complete confidence! I can't now imagine ever being concerned about appearing in photos. It's just been a new lease of life. Thank you.